Attenzione!
Il tuo browser non rispetta gli standard della rete.
Puoi accedere a tutti i contenuti di questo sito ma per una migliore fruizione grafica aggiorna il tuo browser

VERANSTALTUNGEN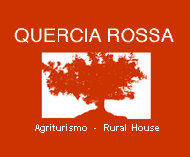 VERANSTALTUNGEN - Die wichtigsten Veranstaltungen und Dorffeste der Gemeinden der südlichen Maremma und des Argentario. Für Updates und Kalender finden Sie auf FACEBOOK


SPOTLIGHTS ON



Located in a centuries-old olive grove the
Tarot Garden
at Capalbio is
considered the main work of the french-swiss artist Niki de Saint-Phalle.
In the Tarot Garden are represented the 22 Tatot cards (Major Arcanes)
in cyclopic sculptures about 12/15 metres high coveder by mosaics
made of mirrors, coloured glasses and ceramics. The entrance ticket at
the Tarot Garden is included in the
'COMFORT PACKAGE'